Dan from the Profeet Run Lab is taking on the 100km ultramarathon Race To The Stones in July.  This is his fourth blog update as he moves from ultra running 'zero to hero'.
April started well and was the first time I'd nailed all my runs. I've then had seven weeks of training, but with no step forward – this needs to change soon so I can really test my endurance.
I had a not so comforting word with ultra-running friend and Profeet Ambassador Gary Dalton, this week.
Time to get serious
Gary is a straight-talking man who grilled me on my prep and race schedule and led me to realise I thought it was a long way off and I didn't need to think about it. He was not impressed.  I haven't even got a marathon booked in let alone a 50k.
This left me with my first sense of trepidation. Time has flown by and I haven't taken stock of what I'm letting myself in for.
I have now agreed to do a couple of long course runs with Richard (run manager at Profeet) for familiarity and Gary might join us too. I can't wait.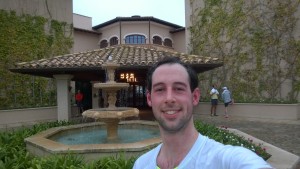 Trying to eat more!
I have an uncanny ability to eat like a horse and never put on weight. Whether it is a fast metabolism or that I'm just quite active I don't know.
My problem now is that I'm training around eight times a week and need to keep my calorie intake high. My wife has let me know that I am losing some shape and my bum has got even smaller. I am not someone who has a lot to lose but this is my battle.
I've been drinking protein shakes twice daily to keep me going.  When I missed a few days that I realised how beneficial it was – I'd been feeling fatigued more in my runs. I'd love to get all my nutrition from 'real' food, but I don't have enough time to eat the amount I need!
OUR SERVICE IS BY APPOINTMENT ONLY
Profeet's services are by appointment only, please call or book online in advance
Call 020 7736 0046