We recently caught up with Profeet ambassador, Robbie Britton, for an update on his latest events. Robbie is currently living in Chamonix, France.
Time for something different
"After a big 2015 with over 700km of racing – 261 of which were in one 24-hour period – a nice off season is always something to look forward to. This year I thought I would try something a little different…
"As someone who has never skied, apart from a couple of weeks of expedition training in Norway, making the decision to spend the winter in the mountains wasn't a decision taken lightly.
"But if it's good enough for Kilian Jornet and other top European trail runners, then it had to be worth a try – as long as there wasn't too much time spent sliding downhill on my face!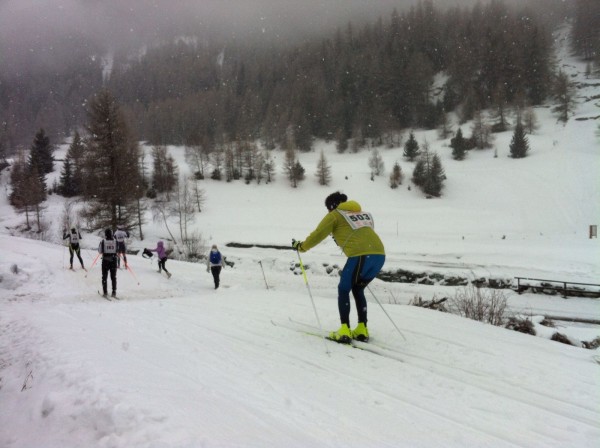 Skimo and cross-country skiing
"Ski mountaineering – widely known as just 'skimo' – is probably the winter workout of choice in Chamonix, followed by cross country skiing.
"These are two sports I have always been fascinated with and so I've put together a training plan to make the most of a winter in a ski resort.
"With the help of the guys at the Profeet Ski Lab, Dynafit and a second-hand sale in Sallanches, the missus and I were soon kitted out for some time on the piste: even if neither of us really knew what people were talking about with terms like 'sweet pow', 'farting' and 'skinning up'.
"Being in Chamonix has presented the chance to challenge myself with some new races including cross country, ski-mountaineering events and winter biathlons, as well as entering the 230km Ice Ultra in Sweden, before my 'A' race of early 2016 – the UK Ultra Trail Champs in April.
Learning experiences
"So far the races have been…eventful 'learning experiences'. One 30km cross country ski race saw me at the back of the field racing through the woods in Les Houches and shouting at my own inability to work my bindings!
"On the other hand, the 'Diagonale de Mont Joly' ski mountaineering event was superb. This is a 1000m vertical climb up the pistes of St. Gervais, with gradients up to 40%, all done on touring skis and in the dark.
"Starting at the bottom of a steep red, the route was lit by flame lanterns and the Petzl head torches of a couple hundred dedicated Skimo enthusiasts. The atmosphere was buzzing.
"Technique is hugely important in these races, as it is the lightest gear possible, neither of which I have in abundance (although my PDG skis are fantastically light!).
"When instinct makes you want to lean into the hill, you need your weight on your skis to keep the skins in contact with the snow. At the start the lead lady was taken out by a chap sliding down right next to me.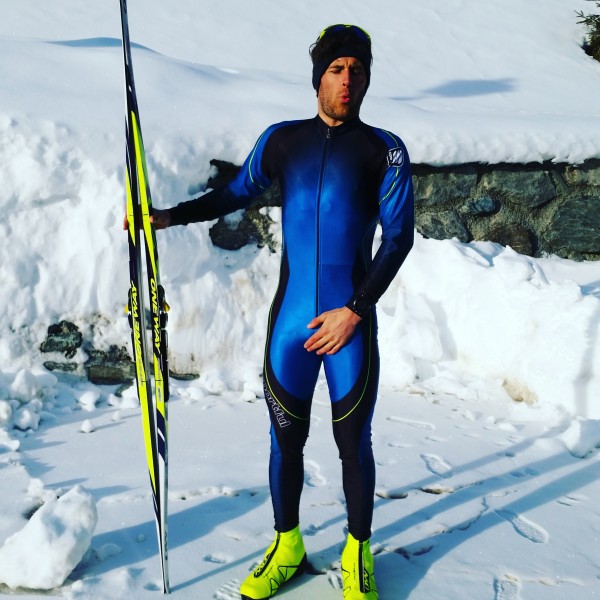 Skiing downhill is just as hard
"My last effort saw my heart rate hit 95% before reaching the tiny hut on a snowy aréte that marked the finish line – 47 minutes of hard work and 3 minutes of figuring how to get back on to my feet on a steep icy slope. What fun!
"Then came the interesting part. Those were some the steepest slopes I have ever been on during the route up, but at the top there was no lift to take us back down. I had thought I was safe doing uphill-only races, but now I needed to ski down. In the dark. On tiny racing skis.
"I don't mind admitting it took me a few minutes to build my confidence up and wait for a break in those still coming up to ensure no-one was taken to their death with me!
"Halfway-down was a restaurant, with cooked meals, drinks and drop bags waiting for the racers. The community within this sport is inspiring, with hundreds packed onto benches to celebrate a good night out and commend the winner, who took just under 40 minutes. I'm guessing he didn't fall over.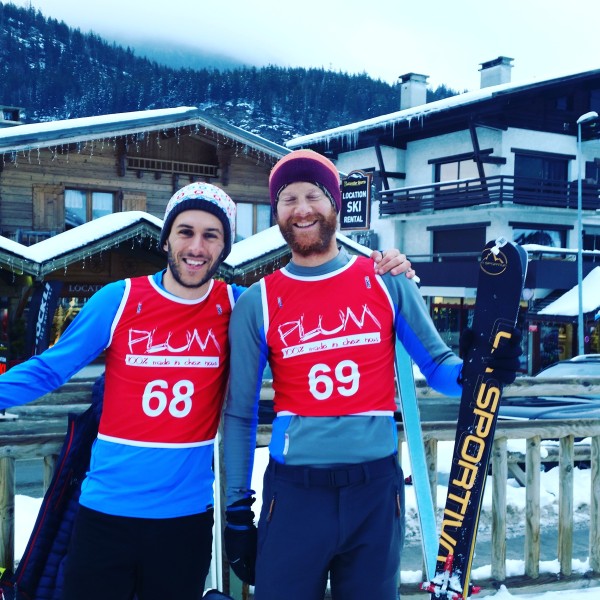 A lot of work to do yet…
"Another short ski in the dark and it was all over, just a normal Wednesday night for those living in the Haute-Savoie. Most would be back at work the next day, thinking about the next uphill a few days later.
"That's the problem with living out here. Back home I used to think I was fit…but not in the mountains.  These 'alpinistes' are a special bunch and there's a lot of work for me to do yet.
"So with more cross country races to come, a nice 230km of running across Arctic Sweden (and getting to ski with the Scandis afterwards), only time will tell if winter on skis was a good idea, but the signs are there.
"Let's see what happens at the Highland Fling in April, but maybe having an excuse to buy a full lycra race suit will prove more than worth it…"
Watch out for more updates from Robbie through his winter in Chamonix coming to Profeet.
All winter photos copyright Natalie White.  Interview by Iain Martin.
OUR SERVICE IS BY APPOINTMENT ONLY
Profeet's services are by appointment only, please call or book online in advance
Call 020 7736 0046