Video Review of the new Adidas UltraBoost Running Shoe
Richard from Profeet reviews the new Adidas UltraBoost running shoe.
Profeet is one of the first retailers in the UK to have the new Adidas Ultra Boost available for sale.
read more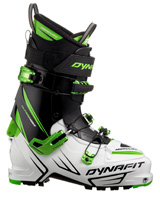 What are ski touring boots?
In this video, Janine Winter, Ski Manager at Profeet, tackles the question 'What are ski touring boots?
Ski touring boots are designed for somebody predominantly skiing in the backcountry, who wants to save weight for the uphill.
read more
OUR SERVICE IS BY APPOINTMENT ONLY
Profeet's services are by appointment only, please call or book online in advance
Call 020 7736 0046