Jenny Jones is one of Profeet's ambassadors.
We recently caught up with her to find out how life has changed since she won Bronze in the Snowboard Slopestyle at the Sochi Winter Olympics: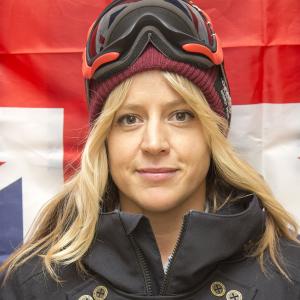 Congratulations Jenny on being Britain's first Olympic medal winner on snow.  Apart from being asked to do interviews like this, how has your life changed since Sochi?
Hahaha! Very true. I have become a lot better at time management and planning that's for sure.
There have been several TV and guest appearances to talk about the Olympics and winning a medal as so many people were interested and excited by snowboard slope style.
I have had many requests to visit schools and other events to present awards, speak to different types of audiences which has all been great.
Earlier this year I presented a BATFA TV award, which was nerve-racking on the red carpet. I was also awarded the PERY medal from the Ski Club of Great Britain – which is the first time in its history that it has gone to a snowboarder, which is pretty cool.
And the key question we all want to know: where do you keep your medal?
Under my pillow or by my bedside.
After uni you decided to do a ski season in Tignes.  Do you think that if you hadn't worked that winter as a chalet host you would have still ended up in Sochi?
Who knows…I am just glad that someone offered me a job when really I couldn't cook, didn't speak any French and was only 18 – I just had lots of enthusiasm!
Supporting yourself as a professional snowboarder has involved a lot of hard work. While you were flipping burgers or selling doughnuts did you ever wonder if you should get a 'proper' job?
I definitely had a few wobbles over the years wondering if I should go back to Bristol and start university.
It was more so during the summers when I had to work temp jobs and my friends were at uni and building a pathway to future careers.
However I think the fact I could see myself progressing in the sport was the motivator to stick with it and enjoy what I was doing in the here and now.
Bristol held a homecoming parade for you, and we understand you are helping to set up a new SnowCamp (a charity that helps under-privileged children try snowsports) project there. How did you get involved in that?
Snowcamp is very much up-and-running and has been growing ever year.
I first got involved with Snowcamp a few years back as I think it is a great charity that encourages under-privileged youngsters to get on the slopes and try snowboarding.
It not only teaches them the skill of the sport but also supports them through onto instructor courses as well as giving them the opportunity to develop careers in other areas of  the snow industry.
Is it true that you don't allow yourself to wear high heels because of the risk of injury?
Before the Olympics I banned myself from high heels, Irish dancing and skateboarding as I have a history of mishaps in these areas.
I am now back wearing the heels and attempted some mild Irish dancing.  As I was recovering from a shoulder surgery I haven't had the chance to get on my skateboard yet.
You've used custom orthotics from Profeet for your snowboard boots for some time now.  What advantage do you think they offer you?
I have been using custom footbeds from Profeet for years because I have had several knee surgeries in the past and I think that it is extremely important to keep the ankle, knee and hip aligned in the best possibly way.
This prevents injury when riding the mountain, and also on high impact landings. With so much torsion and flexion going on you can't afford your feet and ankles to be vulnerable.
I also like to use custom footbeds to stop the cramps and aches associated with being strapped into a snowboard for 4-5 hours a day seven months of the year.
When you're in extremely cold conditions or hiking a lot your feet need as much help as they can get!
Thanks Jenny and all our best for the future.  We look forward to seeing you at Profeet again soon!
Interview by Iain Martin
OUR SERVICE IS BY APPOINTMENT ONLY
Profeet's services are by appointment only, please call or book online in advance
Call 020 7736 0046