Causes of lower back pain can include muscles imbalances, core weakness, leg length discrepancies, poor posture, foot mechanics, footwear, poor shock attenuation, lack of/too much activity and spinal alignment.
Lower back pain is either felt on the sides of the spine or directly on the mid spine. It's advisable to consult an expert to get a diagnosis of the background reasons for LBP. Profeet can make a difference in reducing the amount of pain you feel through the lower back via:
Custom Insoles
These help stabilise the foot through full proprioceptive contact. Plus they will also help to increase shock absorption to help protect the spine from shock waves that travel up legs/pelvis into spine which can cause pain/damage.

Shoes


Trainers that are too hard/soft or too supportive can lead to further issues with the back. We can help by correctly assessing your movement patterns to perfect the shoe fit as best as possible.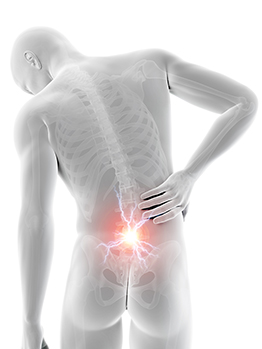 Analysis
Through our pressure scanning software and gait analysis systems, including our 3D Motion Lab, we can assess your movement patterns thoroughly. We can identify key areas of overload through hips, knees and feet to help further find solutions for your pain.
S&C
We can suggest some core strength and stability work to help with the lower back pain and how to prevent it from returning.
Putney Chiropracttic
In some cases you may need to be referred to a chiropractor, our assessment and knowledge of body mechanics, will give us the information to be able to refer you to the Putney Chiropractic. Profeet and Putney Chiropractic have been working together for over 10 years to help runners perform at their best
So don't hesitate to book in and see how both of our services could benefit you and get you back on the road to recovery.
OUR SERVICE IS BY APPOINTMENT ONLY
Profeet's services are by appointment only, please call or book online in advance
Call 020 7736 0046