Emily Sarsfield
We are very proud to say Emily has qualified for her first Winter Olympic Games. Emily competes in ski cross and has been GB's number one for many years. Profeet are so happy to have been able to help Emily get this point by providing custom insoles for both ski & run, as well as give customisations to her ski boots.
My journey to this point has not been without its challenges and I would like to take this opportunity to say a huge thank you for standing by me, offering me support and ultimately helping me achieve this sporting goal! The road ahead is exciting and I am looking forward to sharing it with you! Thanks so much for sorting my feet out, moulding my boots, fitting boot heaters to keep the toes warm and of course sorting my trainers"
Emily Sarsfield – 2018 Olympic skier & Profeet ambassador
The ski cross kicks off on 23rd February so be sure to tune in and cheer Emily on!
Tom Evans
Tom has been selected to represent Team GB for the Trail World Championships on 12th May in Penyagolosa/Castellon, Spain. This is the beginning of Tom's professional running career as such. By coming 3rd in arguably the world's toughest race Marathon Des Sables in 2017, he has quickly become a runner to watch and the way 2018 has started, shows his continued potential for growth in the sport!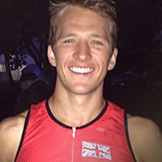 Being selected for Team GB for the Trail World Championships is a huge honour. Profeet give me the support I need to clock up the miles in my training. If you look after your feet, they will look after you and take you across the finish line."
Tom Evans – Ultra Runner
Emily Campbell
Emily has been selected to represent England in the Commonwealth Games taking place in Melbourne. She is taking part in the Weightlifting 90kg+ category at her first Commonwealth games! Emily has come from a background in national level athletic throwing, shot & hammer. She took up weightlifting after seeking S&C help from Olympic lifting coach Yousef Ziu to help her throws and took a chance and pursued it further and it has certainly been the right choice!
Insoles have massively change my stability in the bottom part of many of my lifts and I feel so much more secure. I am very flat footed and the insoles have helped me get into biomechanically advantageous positions and given me so much more confidence under the bar."
Emily Campbell – Weightlifter & Profeet ambassador
Tune into the Weightlifting coverage for the Games which begins on 5th April 2018 to support Emily and see how she gets on.
Read our recent interview with Emily Campbell.
Here are some more articles relating to these Profeet ambassadors
Emily Sarsfield
Tom Evans
Emily Campbell
Profeet has helped these athletes with our sports footwear and orthotics services including; biomechanical analysis, Custom Insoles, and ski boot/shoe fitting. call us on 020 7736 0046 to chat about how we can help you acheive your best
OUR SERVICE IS BY APPOINTMENT ONLY
Profeet's services are by appointment only, please call or book online in advance
Call 020 7736 0046